The year 2020 has been teaching us a lot about dealing with problems which weren't very apparent to us earlier. Wearing the cloak of invisibility, COVID-19, the ongoing pandemic in the world started uncovering numerous aspects of our society which we have been forced to see from the lens of gender, class, race and others.
One aspect which many may have dubbed as not worthy of importance, because we are in the middle of a pandemic, is women's menstrual health. More often than not, menstrual hygiene is brushed under the carpet of taboo; menstrual products are categorized as 'luxury' items, and are even taxed as such.
Frankly, most of my time these days is spent scrolling through my phone sharing information about Covid-19 or checking out statistics because, let's face it, we can't get too used to the scenario. One of these days, I came across an important line: "periods don't stop in a pandemic". This line has stayed with me because, even in the midst of all this madness, I did wonder about all the possible problems women, especially female doctors, would face during their periods as they deal with patients affected by the virus.
Although short in supply, masks, gloves, and hospital gowns are provided to help healthcare workers treat coronavirus patients safely but menstrual products, which are a basic necessity, barely receive attention. Doctors who are required to wear Personal Protection Equipment (PPE) cannot use the bathroom because it would require them to take off the kit, and so one can possibly imagine the ordeal of female doctors who cannot use the bathroom during periods because of the safety protocol.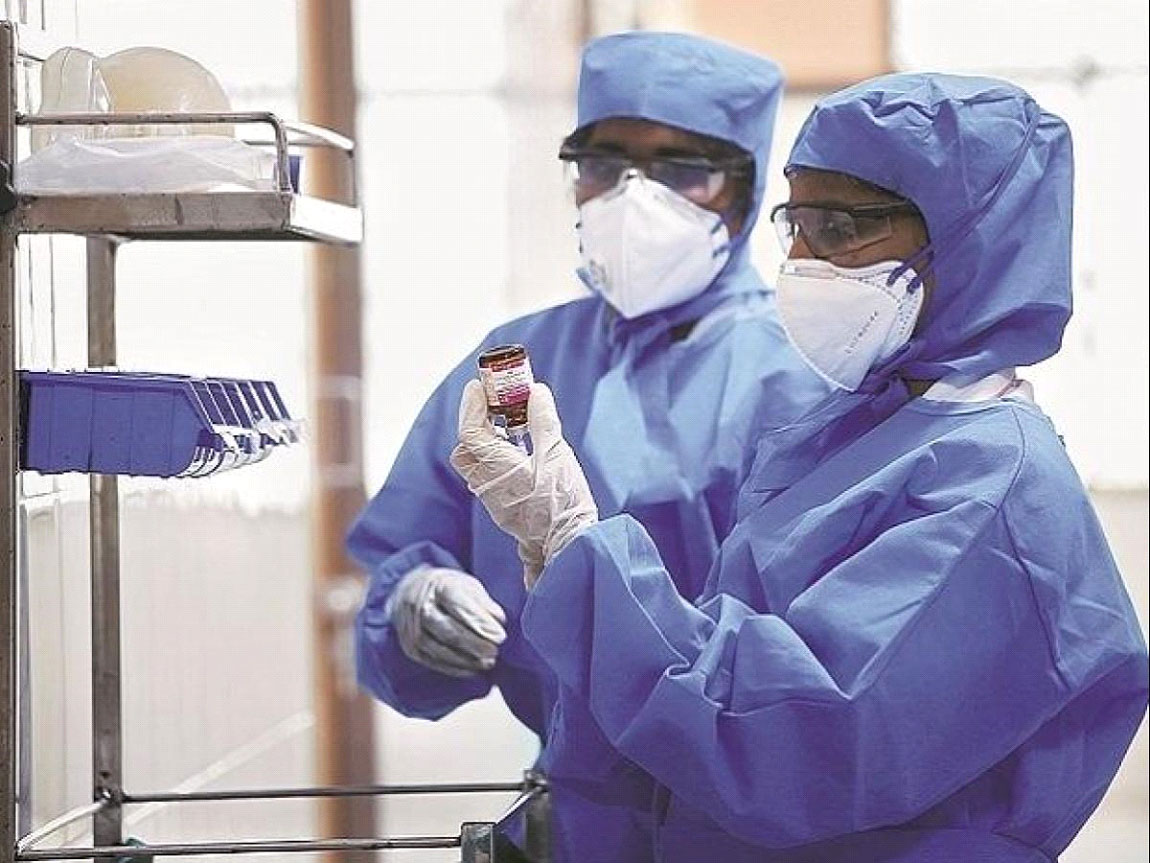 Healthcare workers on the front lines of the pandemic are reporting that they lack the resources to manage their periods. One of the doctors, who is currently working at the quarantine center in Sukkur, shared her experience of dealing with periods that while the shifts were for six hours, there is just one bathroom for both men and women, so the latter avoid it altogether.
"I don't remember using the bathroom when I was posted at the center even when I wanted to. When someone was on their periods, we would try to facilitate them by giving them written work instead of long hours of follow-ups. Our shifts were usually for six hours but could also go up to eight hours," said Dr Ambreen, who has been working in the field since the past four years. She also said that she would prepare herself each day when her date would near so in case she would get her period on duty, she would not be worried. "We would try to accommodate our fellow female doctors and paramedic staff but, unfortunately, our male colleagues aren't that empathetic. If we would inform them that someone isn't well, they would make a fuss," she told, adding that they would create more issues if told about periods.
Dr Hania, who is a resident doctor at a tertiary care hospital in Peshawar, said that they had better facilities but not all centers were equipped that way.
"The building is newly constructed so we have some relief with regards to a resting room as well as access to washrooms but Basic Health Units do not have them, and the management often doesn't think about these aspects. Male doctors can rest anywhere while female doctors can't do so."

Dr. Hania
She said that the female doctors have to be careful because the PPEs are also white, so there are also chances of staining.
"We have been blessed that our male colleagues are cooperative and they do voluntarily help us but the cooperation we get from them isn't a policy, it is what they do out of their goodness but if they do not want to help, we can't really question them.
The only way of dealing with periods is to bear through them because there is no way you can change your PPE if you wish to change your pad. I try to use the loo before getting in my PPE and, if the condition demands, then we exchange our duties," she explained.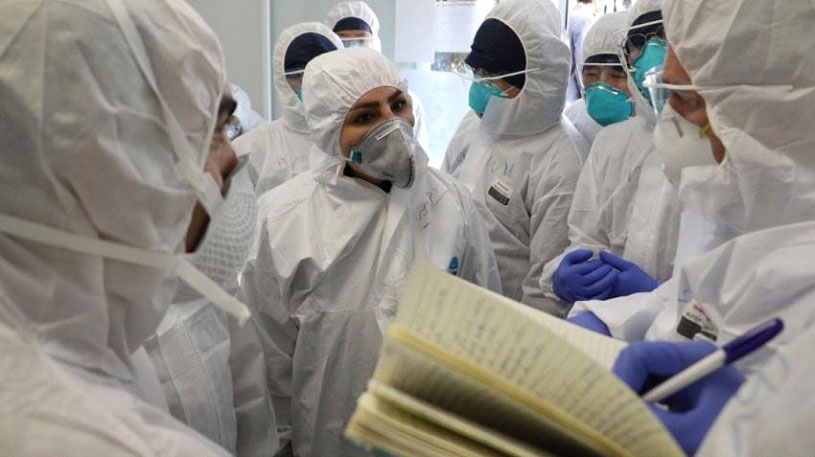 Often posted at the Emergency ward of a private hospital, Dr Anum* said that it is extremely difficult to manage periods and her recent experience was especially bad because she had a 12-hour shift.
"Due to the nature of my work, I don't have time to even think of going to the washroom but that day wasn't kind to me so I had to take time out and use the washroom, and I did it just once in those 12 hours. It wasn't easy taking off the PPE and then putting the same one on is a hassle. Due to shortage, we are reusing them, which defeats the purpose but we don't really have a choice," she mentioned.
She also said that she had to go to a different ward at the risk of exposing. "I think this is something which can't be avoided because even the best of the sanitary products can go for eight hours at maximum. Then, of course, avoiding stains was another issue altogether so I would say it is a health compromise which we have to do," she said.
Dr Anum felt that the only solution regarding this is to shorten the shift of doctors, which again is difficult due to limited doctors, and she added that it is a global issue and not just limited to Pakistan. However, if a donning and doffing area would be allotted, it might be helpful for the doctors who wish to use the washrooms without exposing themselves as well as others.
These are just some doctors who shared their experiences, and the fact remains that periods do not magically stop during pandemics so female doctors and paramedical staff can work through their shifts in peace, free of cramps as well as the frustration of dealing with their periods. It is important for the government and hospitals to provide healthcare workers who menstruate with extra PPE and designate time every 4 to 6 hours per shift to change menstrual products in designated period-friendly washrooms. Government and non-state actors, including civil society organizations and the private sector, must ensure that female healthcare providers have access to basic needs including access to menstrual health management.
HER Pakistan is distributing menstrual cups to healthcare and hospital workers who are tirelessly fighting at the front lines of the COVID-19 pandemic. These heroes are constantly on their feet and short on time. A menstrual cup is an ideal solution for an emergency and for healthcare workers during these times because of its long-lasting convenience. A cup can be worn comfortably for eight to 12 hours, eliminating the time and effort that goes into changing sanitary pads multiple times a day. A single cup can last 10 years, which is cost-effective and eco-friendly.
*Names have been changed to maintain anonymity